Apple announced today that it will begin offering the iPad Air and Retina iPad mini on Japanese carrier NTT DOCOMO starting Tuesday, June 10. Both tablets will be compatible with the company's nationwide Xi LTE service, as users will be able to pre-register for both devices beginning June 2nd at local DOCOMO stores and the carrier's website.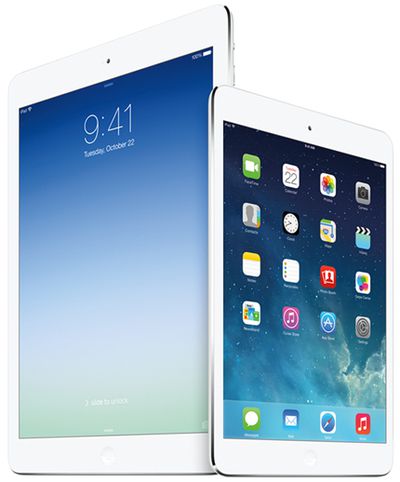 "With the addition of iPad alongside iPhone, we now offer the complete lineup of Japan's most popular mobile devices on the nation's most reliable LTE network," said Kaoru Kato, President and CEO of NTT DOCOMO, INC. "We know our customers will enjoy using iPad Air and iPad mini, and anticipate that new customers will look to experience these amazing devices on our high-quality network with our new billing plan."

"We are extremely happy for iPad to join iPhone on NTT DOCOMO's network," said Tim Cook, Apple's CEO. "The results on iPhone have been tremendous, and we look forward to delivering iPad to NTT DOCOMO customers."
The iPad Air and Retina iPad mini were originally launched in Japan and a number of other countries last fall. The move also follows the launch of the iPhone 5s and iPhone 5c on the carrier last September, marking the first time that Apple's phones were offered on DOCOMO. Since then, Apple has seen its share of the Japanese mobile phone market rise above 36%, with the iPhone accounting for more than 40% of phone sales on the carrier.