Apple saw its share of the Japanese mobile phone market rise to 36.6% in the first quarter of 2014 amid surging sales on the country's largest carrier, NTT DoCoMo, reports Bloomberg. The company shipped 14.43 million phones in Japan in the past fiscal year and saw its market share increase 11.1% from 25.5% in the year-ago quarter.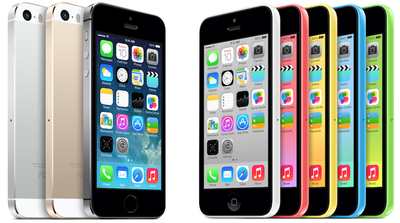 Apple's market share in the country was followed by Sharp and Sony, which accounted for 13% and 12.3% of the market, respectively. Rival Samsung owned the sixth-biggest market share with 5.7%.
The debut of the iPhone 5s and iPhone 5c on NTT DoCoMo last Fall marked the first time that Apple's phones were offered on the carrier. Citing the absence of the iPhone, a report last July pointed to a loss of 3.2 million users for NTT DoCoMo over the last four and a half years. DoCoMo's troubles continued in September with a record loss of 66,800 subscribers, which was attributed to a lack of iPhone 5s stock.
Since then however, DoCoMo has enjoyed surging sales of the iPhone, as Apple's device now accounts for more than 40% of phone sales on the network. Last October, the iPhone 5s and iPhone 5c also accounted for 76% of smartphone sales in Japan, marking a record high.
All three major Japanese carriers including DoCoMo, SoftBank, and KDDI have been offering the iPhone 5s free on contract through special offers since its launch in September.