Samsung and LG Reportedly Exploring Sapphire Crystal Displays
Apple is
leading the way
in the adoption of sapphire, with the company producing the material in limited quantities in its new Arizona plant. A portion of this material is expected to land in the iPhone 6 and possibly the iWatch as a scratch-resistant display material. According to
Korean media reports
(via
GforGames
), both Samsung and LG are showing renewed interest in sapphire following Apple's
early success
in manufacturing the material.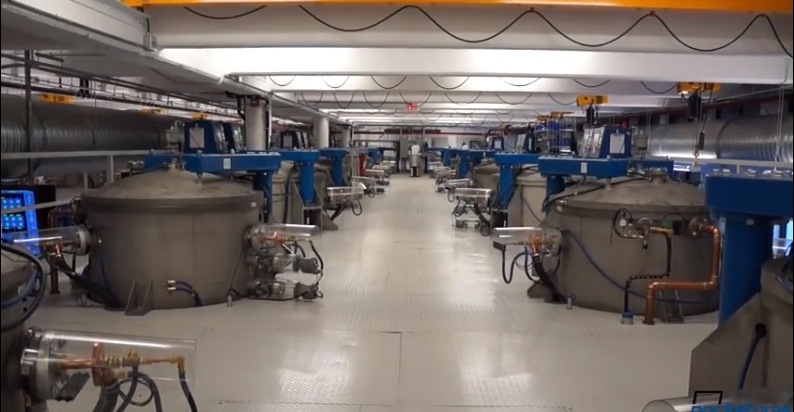 Furnaces for sapphire glass production
LG and Samsung allegedly explored the feasibility of using sapphire in their phones last year, but rejected the material due to the high cost of production. Now that Apple is moving forward with the material, Samsung and LG are reevaluating their earlier decisions, reaching out to sapphire glass manufacturers and requesting product samples for examination.
This year however, the aforementioned Korean tech giants might be forced by the industry to reconsider their decision. With numerous other gadget manufacturers putting a lot of thought into making sapphire glass feasible, and with Apple already operating the sapphire glass processing plant in US, Arizona, LG and Samsung are supposedly going to jump on the sapphire display bandwagon sooner rather than later.
Sapphire may be
a critical component
of Apple's rumored iWatch, providing an outer scratch-resistant layer to the wrist-worn device. Recent rumors also suggest Apple may incorporate a sapphire crystal display into its upcoming iPhone 6. A recent
research note
from KGI Securities analyst Ming-Chi Kuo suggests the initial supply of sapphire displays could be limited, forcing Apple to use the material only in select high-end models of the upcoming handset.