Apple's Move to Revolutionize Sapphire Manufacturing Likely to Leave Competitors Behind
Apple revolutionized aluminum manufacturing when it adopted the unibody design for its MacBook Pro line of notebooks, advancing the production process in a way that benefitted the industry as a whole. Now, the company is poised to change the nature of sapphire manufacturing in a similar way, but this time the sole beneficiary will be Apple, argues The Verge.


When Apple introduced the aluminum unibody MacBook Pros in 2008, the company was relying on third-party suppliers to provide the material needed for the notebook line. Backed by Apple's cash, manufacturers were able to streamline and scale up production to meet demand for the new unibody machines. Once rare, processes like aluminum extrusion and forging became commonplace, with Apple "reinventing a whole new supply chain around the material."
"Aluminum is now cheaper and easier to implement thanks to Apple itself," says noted analyst Ming-Chi Kuo of KGI Securities. His assessment, shared by many others, is that Apple's demand drove "related suppliers of aluminum casing to invest more on capacity and technology." They were all competing for the lucrative prize of satisfying the MacBook maker's need to extrude, machine, anodize, and recycle vast quantities of the metal.
Apple may have kickstarted the aluminum revolution, but it did not control the production processes it advanced and the adoption of the metal spread across a variety of industries. With sapphire, Apple is taking a different approach. The company is again poised to overhaul a new manufacturing industry, but this time Apple is in a better position to keep most of the benefits to itself.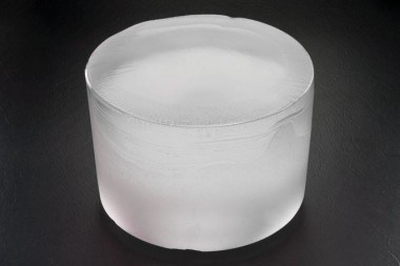 Apple partnered with materials manufacturer GT Advanced Technologies to build a sapphire production plant in Arizona and is working on mass producing the material for use in its iPhone lineup and possibly the iWatch. Any advancements the company makes in sapphire production to make it more affordable and to scale its manufacturing output to support hundreds of millions of devices per year will stay within the walls of Apple and GT.
Competitors will have to pursue their own sapphire manufacturing endeavors or concede sapphire to Apple and pursue different transparent cover materials to use in their devices. Most companies will be left behind as they do not have the financial reserves that allows a company like Apple to invest in a full-scale production facility dedicated to a single material used in their devices.
Apple and GT have already started producing small quantities of sapphire in their Arizona plant, with approximately 100 furnaces online producing 2,220 kg of sapphire in early production runs. GT is expected to install more than 1,000 additional furnaces as the company ramps up production for the end of 2014 ahead of the release of the iPhone 6 and iWatch.
Recent reports suggest Apple may incorporate sapphire into its upcoming wearable product and may outfit its high-end iPhone 6 models with a sapphire screen. The company currently uses sapphire as a covering for its iPhone rear camera lens and its Touch ID sensor.