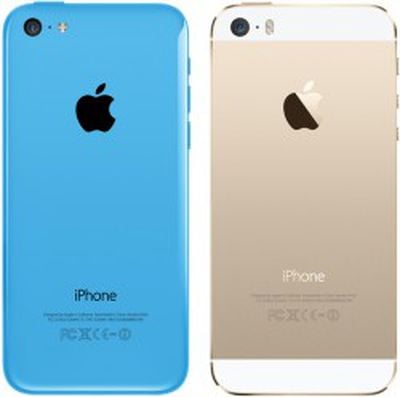 According to research firm Kantar Worldpanel (via Unwired View), the iPhone 5s and iPhone 5c accounted for 76% of new smartphone sales in Japan during the month of October, including 61% of phones sold on NTT DoCoMo, the country's biggest carrier.
Availability of the new iPhone 5s and lower-cost iPhone 5c through DoCoMo marks the first time that Apple's mobile phones have been offered on the carrier, coming after a July report pointed to a loss of 3.2 million users over the last four and a half years as the carrier did not have a deal with Apple to offer the iPhone. DoCoMo's losses continued in September with a record loss of 66,800 subscribers, with that drop attributed to a lack of stock of the new iPhone 5s.
Reports of DoCoMo adding the iPhone ramped up ahead of the September iPhone 5s/5c launch following comments from CEO Kazuto Tsubouchi citing "compelling reasons" to reach a deal, and the carrier did indeed launch the new iPhones alongside other Japanese carriers on September 20.
All three major Japanese carriers including DoCoMo, SoftBank, and KDDI have been offering the iPhone 5s free on contract through special promotions since its launch in September. DoCoMo has also been offering rewards points for users who bring in used iPhones from SoftBank or KDDI.