LG Again Rumored to be Sole Supplier of Flexible Displays for iWatch
LG will be the sole supplier for flexible displays to be used in the iWatch as Apple looks to launch the device later this year in two sizes, according to a report from Korea's Naver [Google Translate, via GforGames].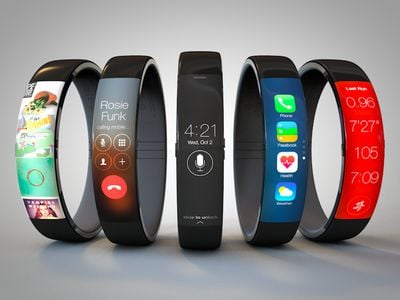 The report notes that Apple is targeting to sell 9 million iWatch units by the end of the year with LG's collaboration, as the device itself will be released in September. The report also claimed that the iWatch will come in two different sizes of 1.3 inches and 1.5 inches, which falls in line with
previous reports
about the smartwatch.
In February, a report from Korean publication Digital Daily shared similar details, noting also that LG would be the sole supplier of the panels for the iWatch, and that the Korean company would start mass production of the flexible displays starting in July 2014. Apple was rumored to have selected LG's panels because they were thin, light and provided adequate brightness with minimal power consumption; characteristics that the company is said to have been pursuing for the device's display.
In addition to being released in two separate sizes and featuring a flexible display, the iWatch is also rumored to come with a multitude of biometric sensors and include integration with the iPhone, iPad, and Mac. In a research note last week, KGI Securities analyst Ming-Chi also estimated that Apple will release the iWatch at multiple price points and in a variety of materials, with the highest-end selling for thousands of dollars.
Apple is expected to reveal the iWatch later this year alongside iOS 8 and the iPhone 6.