Apple's A7 Processor Truly 'Desktop Class', iOS Apps Don't Take Full Advantage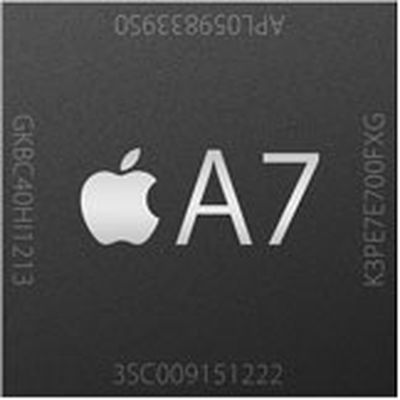 AnandTech provides a detailed analysis of Apple's A7 (ARM-based) mobile processor which was introduced in the iPhone 5s. The latest information and analysis comes from Apple's own code changes to the LLVM Compiler project.
While AnandTech goes into great detail on the architecture of the A7 chip and how it compares to the A6, they conclude that the A7 chip is indeed -- as Apple claimed -- "desktop class" and "the rest of the players in the ultra mobile CPU space didn't aim high enough". In fact, they found that there are almost no iOS apps that take full advantage of the A7 processor. The processor even seems overpowered for the current devices in both RAM bottlenecks and battery consumption.
Qualcomm chief marketing officer originally described the 64-bit A7 as a "marketing gimmick" but Qualcomm later backtracked on that statement. Another Qualcomm employee then said that the 64-bit Apple chip "hit us in the gut."
"Not just us, but everyone, really. We were slack-jawed, and stunned, and unprepared. It's not that big a performance difference right now, since most current software won't benefit. But in Spinal Tap terms it's like, 32 more, and now everyone wants it."
Any reference to "desktop class" Apple processors may remind readers that there have been recurring rumors that Apple has been testing ARM processor based MacBook Airs. Apple even threatened that it would stop using Intel chips due to concerns over power consumption. AMD or even ARM were speculated to be possible alternatives.