Qualcomm Marketing Executive Calls Apple's 64-Bit A7 Chip a 'Marketing Gimmick'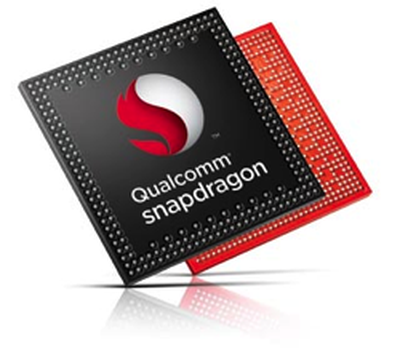 Qualcomm chief marketing officer Anand Chandrasekher said Apple's 64-bit A7 processor, first introduced in the iPhone 5s, is a "marketing gimmick" and there is "zero benefit" to the consumer from the chip, according to an interview with Techworld.
64-bit ARMv8 processors were first introduced back in 2011, though Apple's A7 is the first 64-bit ARM chip to be released commercially.
Last week, Algoriddim claimed the A7 chip in the iPhone 5s allowed for 2-4 times faster processing for some tasks related to real-time audio and video production.
"I know there's a lot of noise because Apple did [64-bit] on their A7," said Anand Chandrasekher, senior vice president and chief marketing officer at Qualcomm, in an interview. "I think they are doing a marketing gimmick. There's zero benefit a consumer gets from that."

A benefit of 64-bit is more memory addressability, but that is not relevant in today's smartphones or tablets, Chandrasekher said. The iPhone 5s has only 1GB of DRAM.

"Predominantly... you need it for memory addressability beyond 4GB. That's it. You don't really need it for performance, and the kinds of applications that 64-bit get used in mostly are large, server-class applications," said Chandrasekher, who previously ran Intel's mobile platforms group.
Chandrasekher goes on to say that Qualcomm is developing a 64-bit chip for use in mobile applications, but that the chip will be more beneficial from engineering efficiency and chip design standpoints, rather than as a consumer-driven feature.
Countering Chandrasekher's claims, other examinations have shown significant improvements for a variety of tasks on the A7 in 64-bit versus 32-bit mode. Mike Ash performed a fairly technical dive (via Daring Fireball) into the A7, concluding that the addition of 64-bit is a "welcome addition" and that it came sooner than expected.
The "64-bit" A7 is not just a marketing gimmick, but neither is it an amazing breakthrough that enables a new class of applications. The truth, as happens often, lies in between.

The simple fact of moving to 64-bit does little. It makes for slightly faster computations in some cases, somewhat higher memory usage for most programs, and makes certain programming techniques more viable. Overall, it's not hugely significant.

[…]

ARM64 is a welcome addition to Apple's hardware. We all knew it would happen eventually, but few expected it this soon. It's here now, and it's great.