Swiss Watchmakers Rebuff Apple's Partnership and Hiring Advances
Apple allegedly is trying to tap Swiss watchmakers for their technical and metallurgy expertise as the company works to brings its rumored iWatch to the market, reports the Financial Times. Though Apple is reaching out to several companies, most are not willing to work with the Cupertino company.
Swatch chief executive officer Nick Hayek confirmed the watchmaker has talked to several companies about their wearable products, but he is not interested in forging a partnership with any group.
We have been in discussions – not ever initiated by us – with practically all players in smart wearables up until today," Swatch chief executive Nick Hayek told the Financial Times. "However, we see no reason why we should enter into any partnership agreement."
Hayek says his reluctance to work with Apple and similar companies comes from his desire to protect Swatch's advancements in ergonomic design, longevity and battery life, but he also has been critical of the iWatch, proclaiming publicly the smartwatch won't be "the next revolution" for Apple.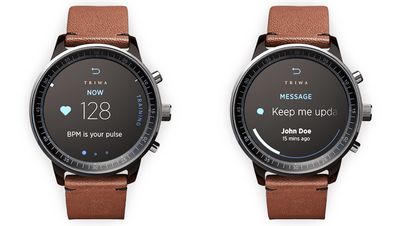 Jean-Claude Biver, president of Watches and Jewelry at LVMH, claims Apple unsuccessfully tried to poach employees from his Hublot brand as well as from other manufacturers who make precision parts for these luxury watches.
"Apple has contacted some of my employees – I saw the emails personally," Mr Biver told a Swiss publication, claiming that all those who had been contacted refused the iPhone maker's advances.
Apple allegedly may launch the iWatch later this year as it prepares to expand its lineup of mobile devices to the wrist. The iWatch may have a fitness focus with biosensors that enable users to track vital health statistics like heart rate, blood pressure and more. It is believed the band could share this data with Apple's Healthbook app, a health and fitness title expected to debut alongside iOS 8.