Connected Data today announced the Drobo Gen3, the next generation of its popular 4-bay storage array. The Gen3 is faster and cheaper than previous Drobo models. It also features enhanced support for Apple's Time Machine backups.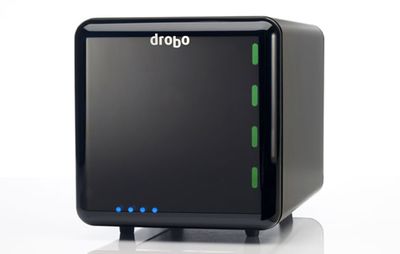 This third generation Drobo is more affordable, three times faster than the previous release and includes new features such as USB 3.0, significantly faster rebuild times and enhanced support for Apple's Time Machine®.
Mac owners will be interested in the improved Time Machine support now available in the Drobo Gen3. Instead of using an entire drive for Time Machine, users can maximize their data storage space by allocating a fixed amount of capacity for their Time Machine-derived backups.
Drobo is accepting pre-orders for the Drobo Gen3, which is priced at $349 for the base model without pre-installed hard drives. Through June 9th, select existing Drobo customers are eligible for a $50 discount on the Gen3 when they purchase the new Drobo through the company's online store. Shipments of the Gen3 are expected to begin in late April.