Apple iPhone 5c manufacturer Pegatron reported a 22 percent jump in fourth quarter earnings due to a revenue increase in its communications products division, which is responsible for manufacturing smartphones, tablets and game consoles (Via
The Wall Street Journal
).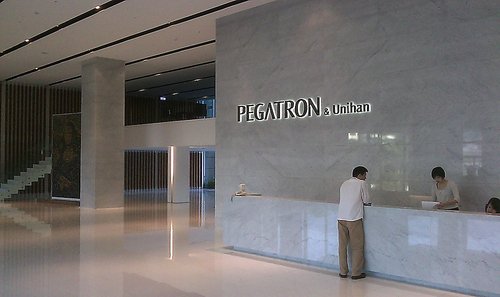 Apple is a major client of the Taiwanese manufacturer, accounting for approximately 40 percent of the company's revenue, estimates KGI Securities analyst Angela Hsiang. While revenue from its Apple-dominated communications products increased, Pegatron's overall revenue fell slightly year over year due to sluggish sales from its personal computer business.
"While PCs will still be around, mobile devices are a faster growing sector, and we want an even balance between the different parts of our business," Pegatron Chief Executive Jason Cheng said at an investor conference on Monday.
Pegatron has long been
a manufacturing partner for Apple
, working on previous iPhone and iPad models, including the iPad mini. Last year, though, the company for the first time assumed the role as the primary manufacturer for a new iPhone model -- the iPhone 5c.
Pegatron also
is rumored
to be producing the iPhone 6 along with Foxconn in the second quarter of this year. The company supposedly
is opening
a new factory in Kunshan, China and recruiting workers in an effort to meet manufacturing orders for the upcoming phone.
Apple has moved beyond relying only on Foxconn for its manufacturing needs and has turned to Pegatron as it expands its product lineup and tries to minimize supply problems by balancing production between multiple assemblers.