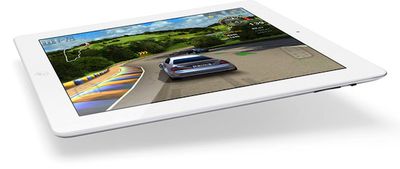 Taiwanese publication Digitimes, which gained some notice late last week for its claim that Apple is preparing the iPad 3 for a March release ahead of an "iPad 4" launch just six months later, is adding additional color to its rumors with a new report claiming that Pegatron is set to become Apple's primary manufacturing partner for the iPad. Pegatron, which was rumored as long as six months ago to be ramping up as an iPad manufacturer, would displace Foxconn in that role.
Pegatron Technology has reportedly already landed a small volume of orders for the upcoming "iPad 3" (generally called by supply chain players), which is set to launch in March, while the company is expected to see a significant increase in its orders for Apple's "iPad 4," which is scheduled to launch in October, with an initial volume of about 7-10 million units, according to sources from the upstream supply chain. Pegatron did not comment on the report at the time of publication.

The sources pointed out that Apple will also start changing its outsourcing strategy and will have Pegatron primarily focus on production of the iPad series products with production of the iPhone series products as an auxiliary in 2013, while the strategy for Foxconn Electronics (Hon Hai Precision Industry) is vice versa.
Digitimes has in the past offered accurate information from Apple's supply chain, but its reliability has more recently come into question with some unlikely and/or incorrect claims.