Apple's CarPlay Requires 'Relatively Light' Integration for Third-Party App Partners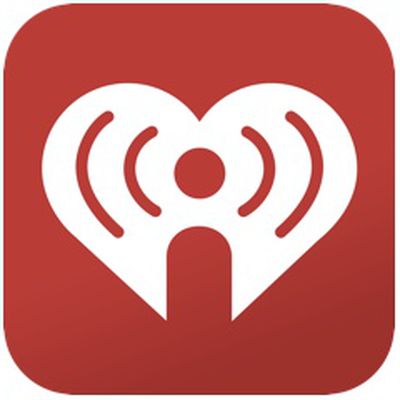 Apple announced CarPlay earlier this week at the Geneva Auto Show, bringing Siri-powered messaging, voice calling and streaming music to the car dashboard. Brian Lakamp, president of Digital for Clear Channel Media and Entertainment, talked with Michael Grothaus of Fast Company about iHeartRadio's experience as an early adopter of Apple's new in-car technology.
iHeartRadio is an internet radio service that pulls music programming from 800 Clear Channel radio stations across the US along with other sources. It was one of only four streaming music products that Apple selected as a launch partner for its CarPlay service.
"Apple is pretty selective about how they disclose information," says Lakamp. "Apple made us aware of the opportunity. We were enthusiastic to participate and then worked closely with them to build the demo that they just demoed in Geneva."
iHeartRadio, along with the other launch partners, had early access to Apple's private CarPlay API. Lakamp didn't provide a timeframe for how long it took the company to add CarPlay integration to its app, but did confirm the process was "fairly quick." He also noted that it could add CarPlay to its existing iOS app without having to create a new app dedicated to the Apple technology.
"The way that Apple constructed this is a relatively thin layer that we need to build to copy existing apps that move some of the control and command structure to the console," Lakamp says. "Then the console simply acts as a remote control to your app. It was a relatively light integration." [...]

"Apple provided twin lanes for the UI and a framework for the UI to operate within, and so made that part of it relatively easy as well. It's a relatively straightforward directory structure and a player structure that has a limited set of controls, or limited set of things you can do. They've got a consistency of feel on the platform, as you might expect from Apple, and a simplicity around how you browse through a menu of choices," says Lakamp.
Clear Channel, which owns and operates terrestrial AM and FM media stations, is not afraid of the competition presented by Apple, even if CarPlay does provide "a simple, clean, elegant approach" to connecting an iPhone to an automobile. These new technologies are "additive, and they've extended the opportunity."
Apple's CarPlay initiative is supported by several major automobile manufacturers, including Ferrari, Mercedes-Benz, Volvo, BMW, Ford, GM, Honda, Hyundai and others. It will debut in select 2014 models and will work with any iOS device that has a Lightning port, including the iPhone 5s, iPhone 5c and iPhone 5.