Profile of Apple CEO Tim Cook Gives Insight Into His Alabama Roots
Details on Apple CEO Tim Cook's early life in Robertsdale, Alabama have been shared by Alabama news site AL.com, giving readers a look at Cook's high school years and detailing the place where one of the most well-known CEOs in the world grew up.
Don and Geraldine, Cook's parents, moved to the small town of Robertsdale, Alabama with Tim and his three brothers in 1971, when Cook was 11 years old. Cook attended the local schools and is said to have had a "studious nature." He joined the yearbook staff, taking care of the business end of things, and was a part of the band, where he played the trombone.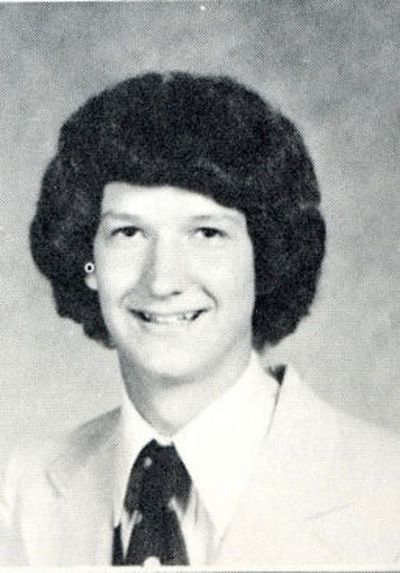 Tim Cook's senior yearbook photo, 1978
"You didn't go around calling him a nerd," said Barbara Davis, who taught Cook math. "He was just the kind of person you liked to be around." She added, "He was a reliable kid. He was always meticulous with his work, so I knew it would be done right."
Cook, who was salutatorian of his graduating class, was voted "most studious" and he was also selected as a Baldwin EMC Youth Tour candidate to take a trip to Washington, D.C. in 1977.

Tim Cook and yearbook staff, 1978
The Robertsdale school yearbook staff started its tasks very early, in the summer months. In his senior year, Cook was the staff's business manager, keeping the books and reeling in the ads. He was, said Davis, "the kind of person you need" for such a job.
Following his graduation from Robertsdale High School, Cook went on to attend Auburn University, a longtime goal of his. After working at IBM, Intelligent Electronics, and Compaq, he moved on to Apple in 1998. Following Steve Jobs' illness and subsequent death in 2011, Cook took over as CEO of the company, aiming to continue on with Jobs' legacy.
According to the Alabama newspaper, Cook still returns home to Robertsdale for holidays, and visited last December. That month, Auburn University also presented Cook with a lifetime achievement award at an event in New York City, and he gave a speech to attendees on equality. The full account of Tim Cook's childhood, which has additional details on both his high school years and his later impact, can be read at AL.com.