Apple Registers New '.Technology', 'Applestore.berlin' Domain Names
The land rush on new generic top-level domains (gTLDs) continues this week, and Apple has once again staked its claim to some of new domains being made available to the public. The most relevant new gTLD for Apple is ".technology", and the company has moved to secure several variants related to its products:
- apple.technology
- ipad.technology
- iphone.technology
- mac.technology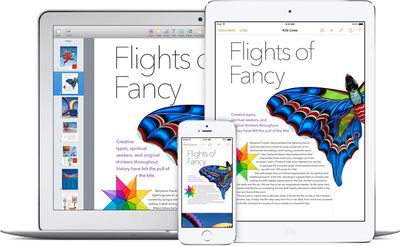 This week's group is the just the latest batch involving hundreds of new gTLDs going live. Other recent domains secured by Apple include those in the .guru and .camera and .photography families.
As with the previously released gTLDs, Apple appears to have taken steps to block registration of other potential domains involving its trademarks, including some directly related to its business such as macbook.technology and other less related such as apple.construction.
While many of the new gTLDs coming online focus on industries and professions, another group includes geographic themes, and Apple has also signaled its interest in protecting relevant domains in these families. In what appears to be Apple's first move into this area, the company has registered applestore.berlin, listing the address of the flagship Kurfürstendamm store opened last year on its registration.