Tesla CEO Confirms 'Conversations' With Apple, Says Any Acquisition 'Very Unlikely'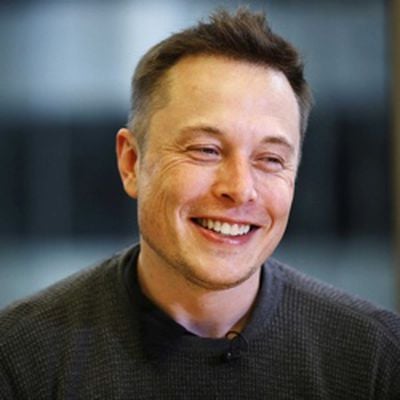 Following a report earlier this week suggesting Apple had considered purchasing Tesla, Tesla CEO Elon Musk today confirmed in an interview with Bloomberg Television that his company "had conversations" with Apple. Musk went on to say that he could not comment on whether the conversations had revolved around any kind of acquisition, but he did confirm that at the current time, an acquisition of Tesla seems "very unlikely."
If one or more companies had approached us last year about such things there's no way we could really comment on that. We had conversations with Apple, I can't comment on whether those revolved around any kind of acquisition.

News of Apple's meeting with Tesla first came to light over the weekend, when the San Francisco Chronicle reported Musk had met with Adrian Perica, Apple's head of acquisitions, and possibly Apple CEO Tim Cook. While the site speculated the meeting pertained to a possible acquisition, other sources have since suggested Apple may have been meeting with Tesla over iOS device integration in the company's electric cars or about a potential battery deal between the two.
As noted by The Los Angeles Times, Musk last month announced plans for a massive lithium-ion battery plant, which will be constructed in partnership with "some other companies." Tesla is expected to make an announcement about the plant later this month, and it's possible Apple, which uses lithium-ion batteries for many of its portable devices, could be involved in that venture.
When asked whether Tesla was for sale, Musk told the interviewer that an acquisition was unlikely because the company needs to stay "super focused" on its goal of creating an affordable electric car, though he did not rule out the possibility of an acquisition entirely.
If there was a scenario where it seemed like it would be more likely that we would be able to create the mass market sort of affordable, compelling car then possibly it would make sense to entertain those discussions. I don't currently see any scenario that would improve that probability, so that's why I think it's very unlikely.
Apple CEO Tim Cook recently said the company is open to making large acquisitions if it makes sense, but he has also said that Apple will focus on the very few products that "deserve all our energy." Apple currently holds nearly $160 billion in cash while Tesla has a market cap of approximately $24 billion.