Apple Winding Down iPad 2 Production After Three-Year Run
Apple is winding down production of the iPad 2 as customer interest in the legacy device dwindles, according to a report from AppleInsider. First introduced in early 2011, the iPad 2 has remained in Apple's product lineup as a lower-price option even as newer iPad models have been discontinued.
According to people familiar with Apple's plans, the company has made the decision to ramp down iPad 2 production given that customers are resoundingly shifting purchases towards its more modern and capable iPads, namely the iPad mini and iPad Air.
Apple continues to sell 16 GB iPad 2 models priced at $399 for Wi-Fi only and $529 for Wi-Fi + Cellular for the time being, coming in $100 lower than corresponding iPad Air models. There is no word yet, however, on just when Apple plans to stop selling the iPad 2 as its stocks wind down.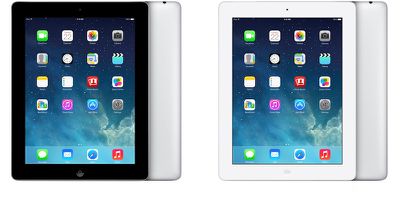 The iPad 2 remained popular even up until the launch of the iPad Air, with educational institutions and other specialized markets preferring the device for a combination of its lower price and its compatibility with numerous accessories through the legacy 30-pin dock connector. But with the introduction of the dramatically thinner iPad Air and Retina display-equipped iPad mini late last year, sales of the iPad 2 dropped dramatically and the company has apparently decided that continued production is not worthwhile.