Flappy Bird fans upset the game has been pulled from the App Store by its developer should not blame Nintendo for the removal, despite similarities to Nintendo's Super Mario Bros. game. Nintendo spokesman Yasuhiro Minagawa confirmed to The Wall Street Journal that the game maker had not complained about the title.
In an email to The Wall Street Journal, Nintendo spokesman Yasuhiro Minagawa on Monday reiterated previous company statements that the Japanese videogame giant hasn't complained at all about Flappy Bird's similarities to Nintendo's original "Super Mario Bros."

"While we usually do not comment on the rumors and speculations, we have already denied the speculation" last week, he [Yasuhiro Minagawa] said.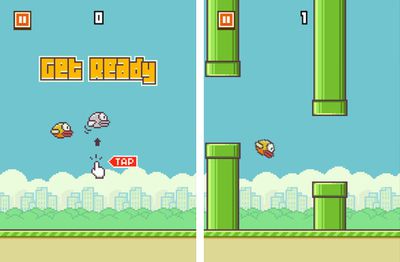 Reports suggest Nguyen could face a copyright lawsuit and other legal issues in his home country of Vietnam, but the developer has denied those claims. He instead expressed frustration at the attention his game has brought him, pleading on Twitter for the media to "Please give me peace."
Press people are overrating the success of my games. It is something I never want. Please give me peace. — Dong Nguyen (@dongatory) February 4, 2014
Flappy Bird no longer appears in the App Store and is only available to those who downloaded the app before it was removed. Nguyen said he
is not interested
in selling the game, so it won't return unless he changes his mind. Before it was removed, Flappy Bird was generating $50,000 a day in ad revenue and had been downloaded over 50 million times, according to
The Verge
.