Carl Icahn Abandons Push for Apple to Boost Stock Buyback
Billionaire Carl Icahn has abandoned his effort to encourage Apple to increase its stock repurchasing program, according to a new letter addressed to Apple shareholders. Icahn had aggressively pushed for an increased stock buyback of up to $150 billion, going so far as to recommend a proxy vote for shareholders to support his agenda.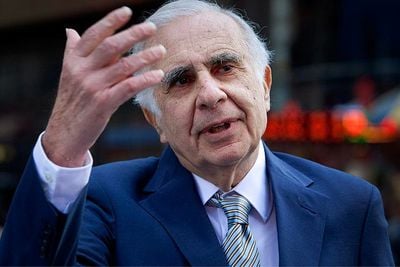 In explaining his reversal, Icahn points to a recent decision by Apple to repurchase $14 billion on a dip in the company's stock price following its most recent earnings announcement. Well-known proxy advisory firm Institutional Shareholder Services (ISS) this week also sided with Apple and recommended against Icahn's scaled-back $50 billion stock buyback plan presented to shareholders.
That being said, we also agree with ISS's observation, taking into account that the company recently repurchased in "two weeks alone" $14 billion worth in shares, that "for fiscal 2014, it appears on track to repurchase at least $32 billion in shares." Our proposal, as ISS points out, "thus effectively only asks the board to spend another $18 billion on repurchases in the current year."

As Tim Cook describes them, these recent actions taken by the company to repurchase shares have been both "opportunistic" and "aggressive" and we are supportive. In light of these actions, and ISS's recommendation, we see no reason to persist with our non-binding proposal, especially when the company is already so close to fulfilling our requested repurchase target.
Icahn went on to say that he is excited about Apple's future, which will see the company introduce products in new categories this year. Rumors strongly suggest Apple is working on a watch/fitness band with sensors to potentially measure steps, calories, heart rate, glucose levels and more. Apple has assembled a "dream team" to work on this iWatch product, hiring a number of the best and brightest scientists from the medical device and health sensor field.
Apple's 2014 annual meeting of shareholders is scheduled for February 28, 2014.