World Wrestling Entertainment Channel Coming to Apple TV on February 24
A World Wrestling Entertainment representative has seemingly confirmed on Facebook that the new 24/7 WWE Network will be available as a dedicated channel on the Apple TV on February 24.
In a conversation with a fan who asked specifically about an Apple TV app, a WWE Network Facebook representative said the WWE Network app can be launched directly from the Apple TV.
In order to experience WWE Network on an Apple TV, you must have a second generation or later (black) Apple TV and be a WWE Network subscriber. Once WWE Network is available, you will be able to launch the WWE Netowrk app directly from your Apple TV. Let us know if you have further questions! Thank you.
First announced in January, the World Wrestling Entertainment Network is a 24/7 streaming network that includes original programming, reality shows, documentaries, classic matches, and more. Available for $9.99 per month, it also includes 12 WWE live pay-per-view events.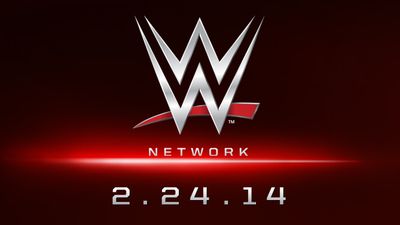 When introduced, WWE executives noted that the service would be available via the WWE website and through numerous consoles, smartphones, and tablets. While the Roku was listed as an available device, as was the iPad, no specific mention was made of the Apple TV.
WWE Chief Revenue and Marketing Officer Michelle Wilson did, however, say that the service would also be available on "a connected device I am not allowed to mention at this press conference," presumably alluding to the Apple TV. Attendees at the service's introductory event were also given Apple TVs to take home.
Apple historically exercises control over announcements related to its products, so it is no surprise that news of a potential WWE app for the Apple TV has been suppressed. Over the course of the last several months, Apple has introduced several new channels to the Apple TV, each with no advanced notice.
Most recently, Apple added the Red Bull TV action sports channel to the Apple TV, and before that, the company introduced channels for Watch ABC, Bloomberg, Crackle, and KORTV. Apple is also said to be working on a major overhaul to both the Apple TV software and hardware, which could debut later this year.
The WWE network will be available for $9.99 per month at 9 AM Eastern Time on February 24, 2014 and will reportedly launch on the Apple TV at the same time. Fans will be given a free one week trial to the service.
(Thanks, Josh!)
Update: The WWE Facebook page has since been updated to delete the comment about the Apple TV, but the original text can be seen in the image below.