Apple May Be Building Its Own Content Delivery Network
As Apple continues to develop its new data centers in North Carolina, Oregon, and Nevada, it could have greater plans to develop a content delivery network (CDN) to deliver content to its iTunes and iCloud users.
Analyst Dan Rayburn with Frost & Sullivan believes that Apple is looking to expand its CDN capabilities, but isn't entirely clear how in-depth the system will be. Currently Apple uses Akamai and Level 3 to handle most of its distribution needs for iTunes, the App Store, and iCloud, though its data center initiative gives it a good base of operations for distributing content as well as storage for user data.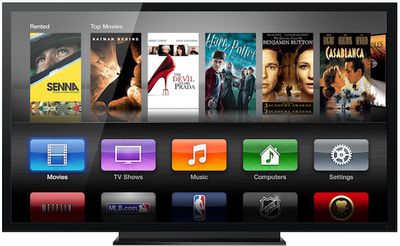 Apple built its retail store chain because Steve Jobs wanted to own Apple's interactions with its customers. With iTunes and iCloud, Apple controls the data and the service, but must outsource the less visible but still incredibly important job of reliably delivering data packets to users. With hundreds of millions of users downloading apps, music, TV shows and movies -- with many of those being streamed in real-time to the Apple TV -- ensuring quality of service for all users will be essential.

I'm hearing that part of Apple's reasoning for building their own CDN is because of performance issues with iCloud, with Apple wanting to have more control over the QoS of content going to their devices. Apple already controls the hardware, the OS (iOS/OS X) as well as the iTunes/App store platforms. Right now they control the entire customer experience, except for the way content is delivered to their devices. Since Apple does not own the last mile they won't be able to have complete control, but having their own CDN would give them more control and security than they have now. The next set of questions to ask is what type of technology Apple uses? Will they go the open source route and built it in a non-proprietary way, or keep it closed? Some will also wonder if Apple might make their CDN into a commercial offering, but that wouldn't make any sense for their business, unless they had some kind of content subscription service akin to Netflix.
A content delivery network allows companies to ensure that their data can reliably get to customers on any ISP, in any geographic locale. A number of other companies that move large amounts of data, including Google, Microsoft and Netflix, have brought much of their data delivery platforms in-house, rather than outsourcing them to other large companies. Many extremely large companies have found that building their own CDN makes financial sense because of the control it gives them, something that Apple values highly.
Rayburn has been saying that Apple is planning to build a CDN for nearly five years, though with three major new data centers coming online and more in the works, Apple is clearly investing in something big. The company is rumored to be working on a new television service of some sort, either a new set-top box or an entire television set, and such an effort would likely require a significant expansion of the company's content streaming abilities to support HD streaming video to a large number of new customers.
Update: The Wall Street Journal has confirmed that Apple is working to create its own content delivery network to boost its Internet infrastructure and to support additional traffic in the future. The site reports that Apple has been hiring networking experts and entering into long-term deals to lock up bandwidth.
Apple is stitching together a network of Internet infrastructure capable of delivering large amounts of content to customers, giving the company more control over the distribution of its online offerings while laying the groundwork for more traffic if it decides to move deeper into television.