Big Retailers Begin Rolling Out iBeacon Trials
As Apple rolls out its iBeacon technology across its Retail Stores and investigates using it to enable mobile payments, a number of large retailers are testing the technology in their establishments.
Today, Shopkick announced it would be starting an iBeacon trial at 100 American Eagle stores in the U.S. This follows announcement earlier this month that InMarket would introduce iBeacons to more than 200 Safeway and Giant Eagle grocery stores in a number of markets across the country.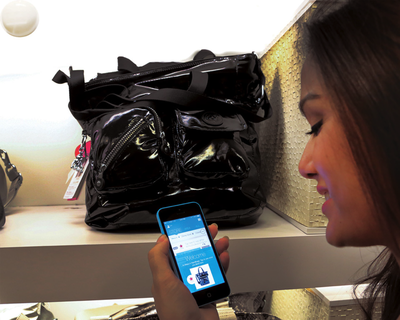 As shoppers enter an American Eagle Outfitters store, shopBeacon will welcome and show them location-specific rewards, deals, discounts and product recommendations – without them even having to remember to open the app. It can also tie at-home browsing behavior to in-store benefits; if the customer "likes" a specific product online, if they so choose, shopBeacon can remind them where in the American Eagle Outfitters store that product is sold. Even better, in the future, it can also deliver department-specific offers throughout the store – so must-have skinnies show up at the most useful time: in the jeans department.
Companies introducing iBeacons seem to understand the appeal of the devices, but it remains to be seen how consumers will respond and if they will download apps for individual stores -- a necessity for the iBeacons to have any effect. Shopkick previously performed a retail trial of iBeacons in two Macy's locations.
If the larger American Eagle trial is successful, Shopkick could introduce the technology to its other retail partners including Best Buy, Crate & Barrel, JCPenney, Old Navy, Sports Authority, Target and more.