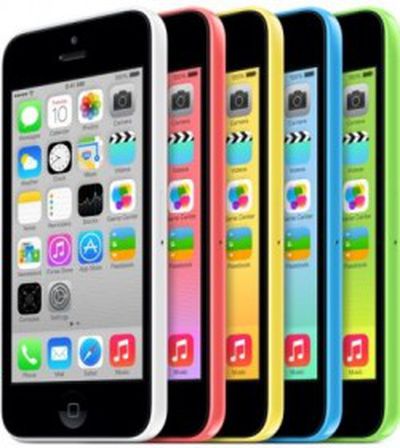 Walmart will begin a holiday sale on Friday that will see the retailer drop price of Apple's iPhone to just $27 with a two-year contract, reports the Los Angeles Times. Though the iPhone 5c is normally priced at $99, Walmart and other retailers have been selling the phone at a discount since shortly after its September launch.
Walmart initially sold the iPhone for $79, but back in October, the company dropped the price on the iPhone 5c to just $45, undercutting other retailers pricing schemes. During Black Friday, Walmart offered an even better deal, providing a $75 gift card along with an iPhone 5c purchased for $45.
Holiday price drops on electronics are not unusual, but iPhone 5c pricing has been aggressive since the launch of the phone. Apple has reportedly even reduced production of the iPhone 5c due to more than adequate stock. While the iPhone 5s was constrained at launch and for many weeks afterwards, supplies of the iPhone 5c have remained plentiful.
Walmart will also be discounting the iPhone 5s to $127 on contract, a significant discount from the standard $199 price, and offering a $50 gift card with the purchase of a $299 16 GB original iPad mini.
Walmart's sale will begin on Friday, December 13 at 8 AM and last until December 24.
Update: Best Buy is offering a $75 discount on the iPhone 5s with the purchase of a two-year contract and MacMall is offering the 16 GB iPhone 5s for $120 and the 16 GB iPhone 5c for $20. Sam's Club will be selling the iPhone 5s for $119 with a two-year contract through january. From Dec. 13 to Dec. 15, the deal will be available to non-members as well.