Ahead of a significant expansion of its new iTunes Radio product, Apple has hired Michael Pallad to run its iTunes Radio international ad sales team. Pallad was most recently the head of sales for Cumulus Media, the new holding company for what used to be Clear Channel's radio properties. The hire was reported by AdAge.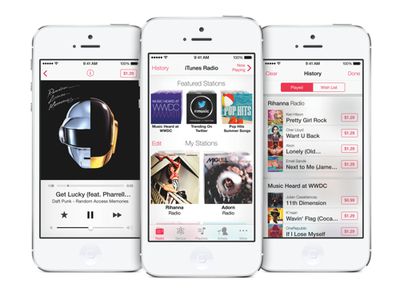 Mr. Pallad started with Apple on December 2 and spent last week at the company's Cupertino, CA, headquarters getting oriented, the people said. Radio industry email newsletter Tom Taylor Now had previously reported that Mr. Pallad may be leaving Cumulus Media to join Apple.

Apple did not immediately respond to a request for comment. Mr. Pallad will report into the iAd organization led by VP and former Yahoo exec Todd Teresi.

Mr. Pallad's appointment suggests that Apple plans to make a stronger play at the $1.56 billion U.S. digital radio advertising market, as estimated by eMarketer. One media buyer said the executive should gain traction quickly among agencies.
The AM/FM radio advertising market is worth more than $15 billion this year and spending on digital radio is expected to more than double over the next several years.
iTunes Radio, currently available only in the United States, is expected to expand to the United Kingdom, Canada, Australia, New Zealand and a number of other countries early next year. Before the iTunes Radio launch, Apple was looking to fill an number of iAd related positions and signing up new advertisers. It's likely this is continuing with the imminent international rollout.