Since March 2012, Apple's stunning Amsterdam store has been the company's only retail location in Netherlands, but that will change this Saturday, December 7 when the company's Haarlem store opens for business in the city's main shopping district.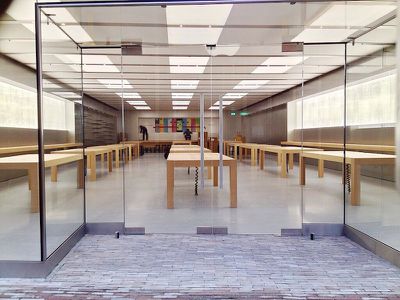 Haarlem retail store on December 1 (Source: @pbastowski)
The new store is only roughly 20 km from the existing Amsterdam store, leaving the rest of the country still poorly served by Apple retail stores. Apple is however working on a location in The Hague, with Apple having
posted job listings
for both the Haarlem and Hague locations back in April of this year.