Inside Apple's New Amsterdam Retail Store
Late yesterday, we posted a remarkable photo of the glass staircase inside Apple's new Amsterdam retail store that is set to open to the public on Saturday. Press previews of the new store took place this morning, and a number of sources have now posted photo sets of the interior of the store.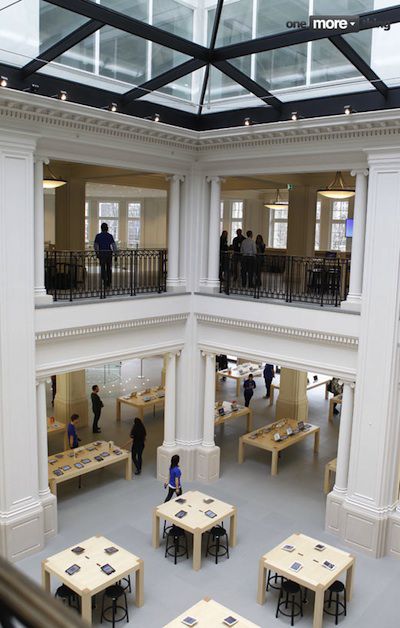 One More Thing has an extensive gallery [Google translation] showing off the rather ornate interior details Apple has utilized in the historic building.


Meanwhile, iPhoneclub.nl has some additional shots [Google translation], including one of the massive Genius Bar that Apple reportedly says is the longest in its chain of retail stores. The Genius Bar had been reported to offer 20 seats for customers, but the photo certainly appears to show significantly more stools than that.


The new store, Apple's first in the Netherlands, opens to the public at 10:00 AM on Saturday. With Apple having updated its Apple Store app for iOS devices yesterday to add support for the Netherlands, customers at the Amsterdam store will be able to utilize the company's EasyPay self-checkout option from the very first day.