Apple Turning to Samsung as Low Display Yields for Retina iPad Mini Continue
A new report from Japanese business newspaper Nikkei [Google Translation] (via CNET) has shed light on the production issues surrounding the forthcoming Retina iPad Mini, with Apple now turning to rival Samsung as suppliers Sharp and LG Display have failed to produce an adequate supply of displays for the new tablet.
Apple CEO Tim Cook stated earlier this week during the company's fourth quarter earnings call that that it was "unclear whether we will have enough for the quarter or not," with a report on Wednesday stating that Sharp's low yield of displays was reportedly tied to the shortage.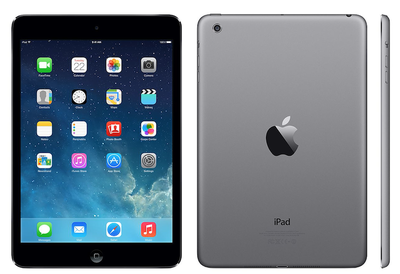 It was notably reported back in August that Samsung had become the primary iPad display supplier, as the Korean company along with LG and Japan Display was said to be supplying 7.9-inch panels for the next-generation iPad mini. The Wall Street Journal also commented in July that the Retina iPad mini would use screens from Samsung, LG, and Sharp.
Apple has been reported to be seeking to reduce its reliance on Samsung as a component supplier due to continuing tensions between the two companies as they have increasingly become top competitors in the mobile device market. However, it has been reported for several months now that Apple would be returning to Samsung as a display supplier due to its technological advantages and production capacity.
While supplies of the Retina iPad mini will be constrained, supplies of the iPad Air are expected to be more plentiful, with the company will offer same day in-store pickup for orders of the new full-sized tablet. As noted by Apple during the introduction of the second-generation iPad mini, a Retina display has been one of the most requested features for the smaller iPad since its release last year.