Apple Hit With Class-Action Lawsuit Over Failing 27" iMac Displays
An Idaho man is suing Apple under California's consumer protection laws because the display on his 27-inch iMac failed 18 months after he bought it -- notably outside the twelve-month standard warranty period, reports GigaOm.
The suit, which refers to a 321-page thread on the Apple Support Community as well as a post on TechCrunch from 2009, asks for more than $5 million in class-action damages and seeks to represent every Apple customer that purchased a 27-inch iMac with an LG display before December 2012.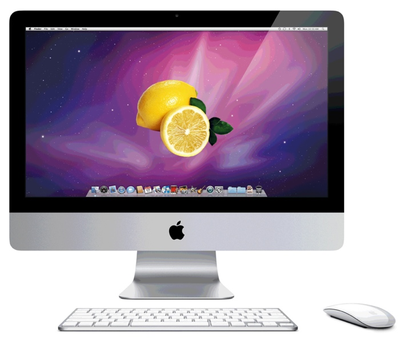 In a complaint filed last week in San Jose, aspiring music teacher Corbin Rasmussen says he thought the iMac was expensive but, relying on Apple's claims that is was "designed for a long productive life," saved up to buy one to use as a home computer and media center,

Rasmussen claims that, after 50 percent of the screen went dim, the iMac became nearly useless for watching movies and made basic web browsing difficult. He complained to Apple, which told him a repair would cost more than $500 since the defect arose after the product's one year warranty expired.