Apple Testing Keyboard Case for Potential Release Alongside iPad 5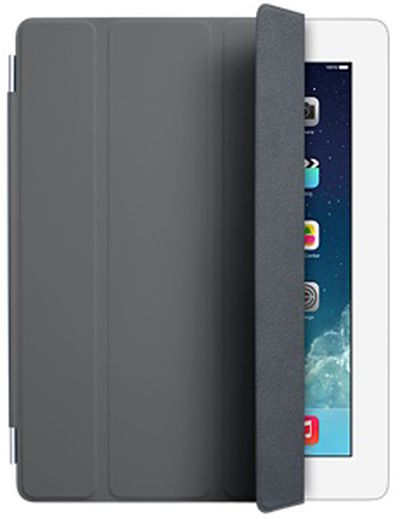 According to ex-Apple Developer Relations employee and industry analyst Jamie Ryan (via Gizmodo UK), Apple has been testing a first-party keyboard case to be potentially released alongside the upcoming fifth-generation iPad. The case itself would reportedly be similar in nature to Microsoft's Touch Cover, which is made for the Surface line of tablets.
I've been speaking to a couple of people at Apple for the last few days and they have told me that a case for the full size iPad that mimics Microsofts touch cover has been prototyped. It's not clear whether the process is far enough along to make this Tuesdays event but they did say a few different styles had been in testing for a while.
Ryan also adds that the primary motivation behind the development of the case is that Apple's current Bluetooth keyboard is not as integrated as Microsoft's Touch Cover, and that Apple is interested to create a better keyboard solution for the full-size iPad in order to distinguish it from the iPad mini. The analyst also adds that other cover-like accessories are also being looked at for release.
However, Ryan stresses that the covers being tested are prototypes that may not be released at all, as it is expected for Apple to disregard various mock-ups during the development of a product. Apple's ideas for enhanced Smart Covers including not only keyboard functionality but also solar cells or secondary displays have previously surfaced in patent applications.
Currently, Apple sells the Smart Cover and the Smart Case for the full-sized iPad, which both emphasize the ability to act as stands and protective covers, but do not include other features such as keyboard integration.
Apple will hold a media event this Tuesday, October 22 where it is expected to announce a number of hardware and software products, including the fifth-generation iPad and the second-generation iPad mini, as well as Haswell MacBook Pros, Mavericks, revamped versions of iLife and iWork for both Mac and iOS, the redesigned Mac Pro, and possibly a new display to go with it. A minor update to the Apple TV may also be included, with an update to the Mac mini also possible.