iPad 6 with 30-40% Higher Pixel Density Expected in 2014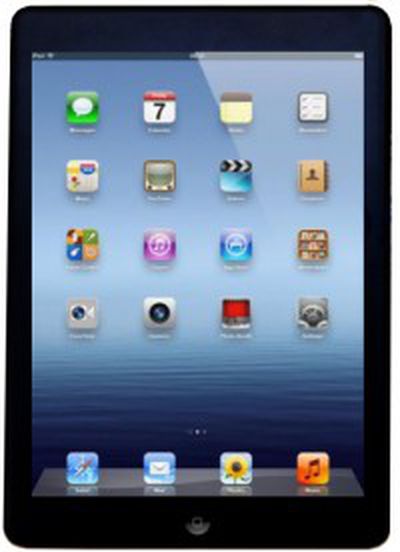 Countering earlier reports about the possibility of Apple launching a larger, 12.9-inch iPad next year, KGI Securities analyst Ming-Chi Kuo states in a new research note that the company will instead release a new sixth-generation 9.7-inch iPad with 30-40% higher pixel density than seen in both the current and upcoming full-sized iPad.
Contrary to speculation that next year's iPad next year may come in a 12" form, or larger, we think it will not change from the current 9.7" format as we think a 12" iPad would not provide a good mobility experience given today's technology limitations.

In light [of] advancing Oxide and a-Si technologies, the PPI of iPad 6, which we expect to come out at end-2014, will exceed that of 2013's iPad 5 by 30-40%, which will offer more competent visuals.
In his research note, Kuo also touches on the third-generation iPad mini, which would be expected to launch alongside the higher-resolution iPad 6. Kuo believes that the second-generation iPad mini expected to be introduced at Apple's media event later this month will adopt a Retina display and that there will be no further changes to resolution for the third-generation iPad mini next year.
Apple is expected to unveil both the fifth-generation iPad and the second-generation iPad mini during an October 22 event that will also showcase other Apple products such as Mavericks and the Mac Pro.