Apple Reportedly Cutting iPhone 5c Production as Chinese Gray Market Prices Drop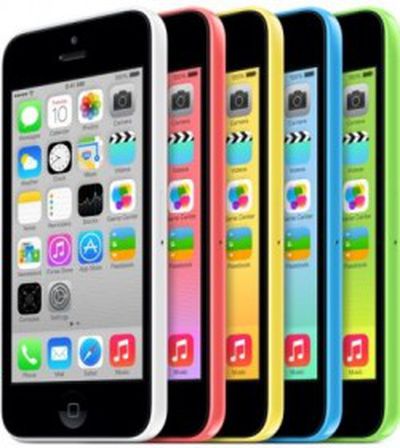 Apple is reportedly cutting iPhone 5c production in half from 300,000 units to 150,000 units per day, according to claims by C Technology [Google Translate], which leaked a number of photos of the iPhone 5s and iPhone 5c ahead of their launches last month. As highlighted by Unwired View, gray market pricing for iPhone 5c units has also been falling as availability has remained solid.
The official price of iPhone 5c in China is 4448 Yuan ($726). But there is a thriving grey market over there, with iPhones bought in the U.S, Europe and Hong-Kong, illegally smuggled into the country. With real people taking real risks with their real money, this market is very sensitive to the real demand for any gadget, and very quick to adjust prices accordingly.

Care to guess the current price of unofficial iPhone 5c in China? 3000 to 3300 Yuan ($489-539), according to checks done multiple by local tech sites, and a quick review of offers on China's main online marketplace – Taobao. That's a drop of 30% below the official price. And, according to some sources, you can now sometimes find iPhone 5c as cheaply as 2600 Yuan.
The iPhone 5c has been available in much greater supplies than the iPhone 5s, which continues to be difficult to find and for which gray market prices in China remain high. There has, however, been some dispute about how much of the plentiful iPhone 5c supplies might be due to weak demand and how much is a result of Apple simply having been able to ramp up production sufficiently to meet early demand.
While a decrease in iPhone 5c production would be a signal that Apple has plentiful supplies in its distribution channels, it is not necessarily an indication that the company significantly overestimated demand for the device, which retails for just $100 less than than the iPhone 5s. Apple no doubt ramped up production leading up to the iPhone 5c launch in order to meet pre-order and launch-day demand while also shipping a significant number of units into its distribution channels to stock retail locations for sales in the following weeks. Apple was unable to make a similar production ramp for the iPhone 5s, reportedly due to fingerprint sensor shortages, leading to very tight supplies that continue to be an issue three weeks after launch.
Apple will certainly be adjusting its iPhone 5c production orders to meet customer demand as it did by immediately boosting gold iPhone 5s production, but it is unclear whether the currently alleged iPhone 5c production changes have been part of Apple's strategy all along or if they are a response to weaker than expected demand.