Jonathan Zufi, who runs the Shrine of Apple website, has spent the last several years collecting and photographing Apple's huge array of products, from rare releases to everyday items. He's amassed 150,000 photos, 650 of which will appear in his new 326-page book, "Iconic: A Photographic Tribute to Apple Innovation."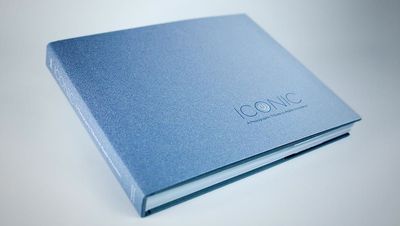 Zufi interviewed with The Wall Street Journal, where he described how he purchased more than 500 Apple items and traveled across the country to photograph prototypes and other rare products.
"I wanted to create a repository where people who also love the company and its products could go and reminisce," says Mr. Zufi, a mobility expert at SAP America Inc. who says he has never worked for Apple Inc. The idea, he says, was to trace the company's evolution both in electronics and design from a user's point of view. "I want people who are a bit younger who think Apple just makes things that start with "i" to know this company used to make clunky printers."
The book includes photographs of rare Apple products like the Apple II, a circuit board from the Apple I, the "Flower Power" iMac G3, and an Apple Lisa 2. It also features more modern products like iPods, and also offers an entire chapter on packaging. The book has little text, but it does offer forewords and introductions from original Apple employees like Daniel Kottke and Steve Wozniak.


"Iconic: A Photographic Tribute to Apple Innovation" is self-published and can be purchased on the website dedicated to the book. There are two versions, a classic edition that retails for $75 and a $300 special edition that includes a cover designed to mimic the vintage Apple form factor.