T-Mobile Employee Blackout Dates Support September 20 iPhone Release Date
T-Mobile has implemented vacation blackout dates between September 20 and 22, reports TmoNews, potentially confirming a prospective September 20 release date for the iPhone 5S and 5C that was first leaked earlier this month by Japanese business newspaper Nikkei.
During the blackout period, employees will be unable to take vacation time to ensure that T-Mobile has adequate staff on hand for a large release event. Similar blackouts have been instituted for the launch of previous iPhone models and other high-profile products.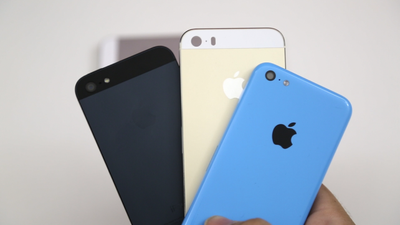 While MacRumors has heard reports of a September 20 blackout date for T-Mobile employees, reports from AT&T and Verizon employees have been conflicting, with some citing an October blackout period. Blackout dates are occasionally instituted for a broad range of dates and then narrowed down as a release date approaches and can also be subject to change based on Apple's exact event plans.
Apple's iPhone 5S and iPhone 5C are both expected to be revealed at a September 10 event that has been confirmed by multiple sources, which makes September 20 a likely candidate for release as Apple typically launches its new phones in the United States and other markets approximately a week and a half after they are announced.
Last year, Apple announced the iPhone 5 at a media event on September 12, launching the phone several days later on September 21 in the U.S., Australia, Canada, France, Germany, Hong Kong, Japan, Singapore, and the United Kingdom.