Apple is in the development stages of an long-rumored television, partnering with glassmaker Corning, G-Tech Optoelectronics, Foxconn, and display maker Innolux -- if a report from Taiwan's Economic Daily News is to be believed [Google Translate].
The paper has a spotty track record at best, but it seems plausible that Apple would be talking with potential suppliers for a television as it continues to work on the much-rumored project. EDN did report on Pegatron's and LG Display's involvement with the iPad mini months ahead of its public launch, suggesting it does have some good sourcing with suppliers.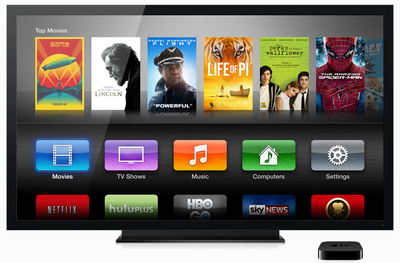 According to sources in the industry, Apple, Corning, Foxconn, and G-Tech Optoelectronics met two weeks ago in US to discuss the production of iTV. Foxconn is seeking for knowledge transfer of Gorilla Glass from Corning to GTOC, so GTOC can perform surface treatments needed for iTV manufacturing.

iTV is scheduled for release during the first half of 2014. 55" and 60" models will be released first, and will incorporate panels from Sakai City, Japan. Due to the weakening relationship between Foxconn and Sharp, Foxconn may eventually turn to Innolux to fulfill the large quantity of display panels needed for iTV orders.
In 2012, GTOC was rumored to be making new anti-reflective glass for the then-upcoming redesigned iMac. The Economic Daily News also quotes NPD DisplaySearch vice president David Hseih as saying the iTV with Corning glass would launch early next year in 55" and 60" models.
(Thanks to an anonymous tipster for the translation.)