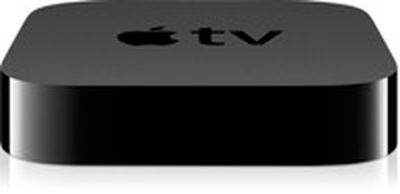 Streaming media device use has doubled since 2011, with 14% of U.S. broadband households using products like the Apple TV or the Roku in 2013, reports Parks Associates (via CNET).
While the Apple TV has increased in popularity over the last several years, it falls short of competing product Roku. A survey of 10,000 U.S. broadband households revealed that 37% used a Roku device while 24% used an Apple TV, making Roku the most used streaming set-top box in the U.S.
Parks Associates predicts that worldwide connected TV device sales will double to reach 330 million annually by 2017, with annual sales revenue increasing almost 100%.
"Innovations such as next-gen game consoles and 4K or ultra-HD TVs will boost unit sales for these devices, but overall, consumers are reluctant to replace these big-ticket items solely for smart upgrades," said Barbara Kraus, director, research, Parks Associates. "As a result, streaming video media devices will have a thriving market because they can offer innovations such as streaming video at low prices. Devices such as Roku's streaming players and Google's Chromecast will benefit from these market conditions."
Despite the fact that Apple has long referred to the Apple TV as a "hobby project," the company has been working on beefing up its content offerings in recent months, most recently debuting new channels for HBO GO, WatchESPN, and more. Apple is also said to have upcoming deals in the works with Time Warner Cable and music video company VEVO.