Tim Cook and Other Tech Executives Meet with President Obama to Discuss Government Surveillance
In June, reports surfaced of a top secret surveillance program named PRISM, which according to leaked presentation slides was claimed to allow the U.S. National Security Agency (NSA) direct access to user data on servers across a wide spectrum of Internet companies, including Apple. Now, Politico is reporting that a meeting between President Barack Obama and technology executives including Apple CEO Tim Cook took place earlier this week to discuss the subject of government surveillance. The meeting was reportedly confidential and was the second meeting this week in which top government officials held discussions with representatives from the technology industry to examine mainstream privacy issues.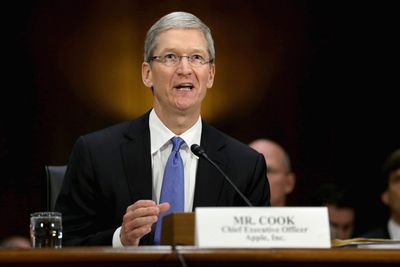 President Barack Obama hosted Apple CEO Tim Cook, AT&T CEO Randall Stephenson, Google computer scientist Vint Cerf and other tech executives and civil liberties leaders on Thursday for a closed-door meeting about government surveillance, sources tell POLITICO.

The session, which Obama attended himself, followed a similar gathering earlier this week between top administration officials, tech-industry lobbyists and leading privacy hawks, the sources said. Those earlier, off-the-record discussions centered on the controversy surrounding the NSA as well as commercial privacy issues such as online tracking of consumers.
Earlier this year, a conservative activist and three others sued Apple among other companies and the U.S. government over alleged privacy violations resulting from supposed participation in the NSA's PRISM intelligence program.
After the lawsuit, Apple issued a "Commitment to Customer Privacy" statement addressing the issue, implying that no agency has had direct access to customer data and that each request for data by law enforcement is strictly evaluated. And last month, Apple signed on to an alliance of dozens of technology companies asking for greater transparency with regard to the NSA's surveillance program.
Note: Due to the political nature of the discussion regarding this topic, the comment thread is located in our Politics, Religion, Social Issues forum. All MacRumors forum members and site visitors are welcome to read and follow the thread, but posting is limited to forum members with at least 100 posts.