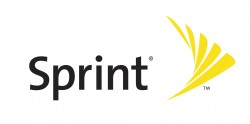 Sprint revealed today in its Q2 2013
results
that it had sold 1.4 million iPhones last quarter, with 41% of those iPhones being sold to new customers. The company announced an 8% overall year-over-year growth, posting a record high revenue of $8 billion. This holds steady when
compared
to the 1.4 million iPhones it sold in the year-ago quarter. Sprint also
announced
 LTE networks in 41 new markets, bringing its total LTE locations to 151 markets.
Eighty-six percent of quarterly Sprint platform postpaid handset sales were smartphones, including approximately 1.4 million iPhones® sold during the quarter. Forty-one percent of iPhone sales were to new customers.
In 2011, Sprint
committed
to buying $20 billion worth of iPhones from Apple, and
launched
the iPhone on its prepaid Virgin Mobile USA brand in the year-ago quarter.