Apple CEO Tim Cook is heading to the prestigious Allen & Co. conference in Sun Valley, Idaho for the second year in a row, according to Reuters. Last year, Cook said he was "looking forward" to meetings with media executives attending the conference.
In the past year, Apple has made a number of media-related moves, including launching iTunes Radio, bringing WatchESPN, HBO GO and others to the Apple TV. The company is also rumored to have a deal with to bring The CW to the Apple TV as well.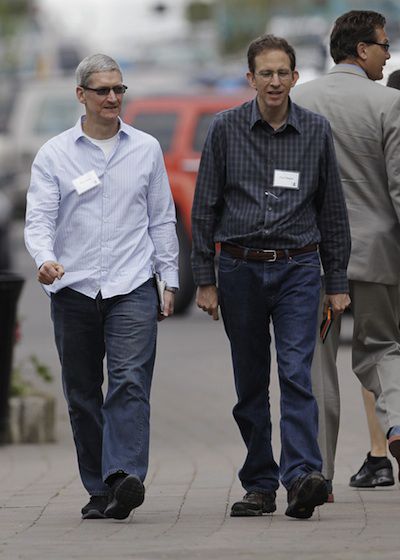 Tim Cook and Akamai CEO Paul Sagan at Allen & Co. conference (Credit: Paul Sakuma/AP)
Steve Jobs was occasionally found on the invitation list for the Sun Valley conference, including
as late as 2010
, but his last appearance at the event came in 2005.