Apple's Mac Pro to Be Assembled by Flextronics in Fort Worth, Texas?
Last December, Apple CEO Tim Cook revealed that Apple would be bringing some Mac production back to the United States. He offered more details on the effort last month, and earlier this week the company announced that its radically redesigned Mac Pro coming later this year will be the product line assembled in the U.S.
Apple had been presumed to be working with current manufacturing partner Foxconn on the U.S. production, but KGI Securities analyst Ming-Chi Kuo told Taiwan's Economic Daily News [Google translation, via Mac Otakara] that Apple will actually be partnering with Flextronics for the new Mac Pro.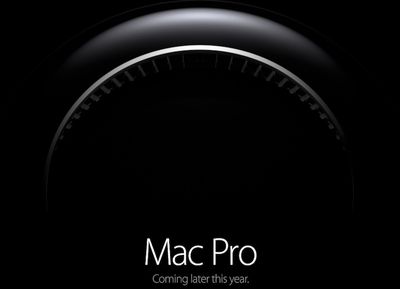 Last week, we received an unconfirmed tip making a similar claim about Flextronics' role in the "Made in the USA" Mac, with the source alleging that Flextronics will be assembling the product at its new facility in Texas. That claim is line with Tim Cook's disclosure during a Senate hearing on Apple's tax practices last month that the product would be assembled in the state.
Flextronics' new Texas facilities are housed in a 450,000 square foot building in Fort Worth formerly used by Nokia. Flextronics will be using the site for production of Motorola's Moto X smartphone, but our source indicated that Apple's production will also take place there.
Apple's new Mac Pro will be launching later this year, but Apple has yet to reveal pricing or a more specific launch timeframe following Monday's "sneak peek" at the company's Worldwide Developers Conference keynote.