Apple Gives Developers Access to OS X Mavericks
At this morning's WWDC keynote in San Francisco, Apple announced the latest iteration of OS X, Mavericks, which features a new tabbed finder, independent handling of multiple displays, tagging, and a Safari redesign.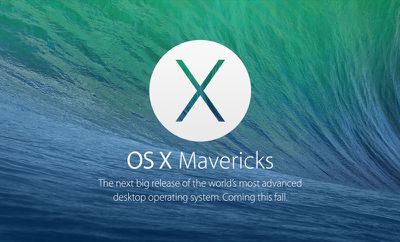 As promised, Apple has begun offering developers beta access to Mavericks. The beta software can be downloaded from Apple's developer site and devs can also access the new iOS 7 beta as well. According to Apple, Mavericks is its most power efficient operating system yet.
While developers can get immediate access to Mavericks, the general public will need to wait for the software's official release, which is expected to take place in the fall.