German auction house Breker (via ComputerWorld) is set to put a working Apple 1 on auction later this month and it may fetch between $240,000 and $400,000. There are an estimated six working Apple 1 computers in existence.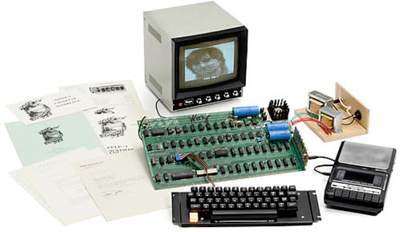 The Apple 1 is signed by Steve Wozniak and was originally owned by Computer Data Systems' Fred Hatfield. The computer is also bundled with the original manual and a letter from Steve Jobs to Hatfield in which Jobs offers to exchange Hatfield's Apple 1 for an Apple II 4K motherboard if Hatfield is willing to pay an extra $400.
As noted by AppleInsider, the record price for an Apple 1 was $640,000 at an auction in December. Last August, a non-working Apple 1 headed to auction with a much lower $125,000 estimate. Before that, another Apple 1 fetched $375,000 at Sotheby's auction in New York.
The Apple 1 was originally priced at $666.66 when it was released in 1976, with only 200 units produced. It's believed that there are roughly 30 to 50 still intact.