Back in 1983, Apple's Macintosh team attended a retreat at the La Playa Carmel hotel in Carmel, California, where employee shenanigans resulted in a 30-year company gathering ban from the resort.
According to SFGate, the La Playa Carmel, which is located about two hours south of Cupertino, recently lifted the restrictions preventing Apple from using the spot for corporate retreats. Apple has already booked an upcoming meeting at the hotel.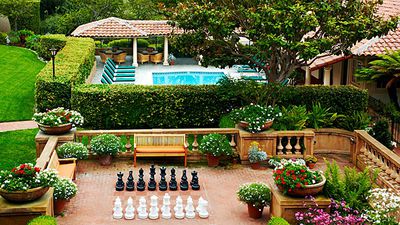 Frank Rose, author of "West of Eden: The End of Innocence at Apple Computer," details the trip in his book, calling it a "college beer blast," where the Macintosh team went skinny dipping and had a bonfire.
When [Elliot] was eating dinner in the La Playa's primly starched dining room and saw a dozen Macintosh people swimming nude in the lighted pool outside, he chuckled softly and went on with this meal, oblivious to the polite strangling sounds of the blue-haired ladies all around. He was, after all, the official guardian of Apple's corporate culture, and if this was what he was supposed to guard, he was ready for the task.
Following the hijinks, the Macintosh team was asked to leave and to never return, a ban that has been revoked after the hotel went through both a remodel and a change of ownership.
The new La Playa Carmel hotel offers ocean view hotel rooms, meeting facilities with team building activities like golf and sailing, lush gardens, and the infamous pool where Apple employees once skinny dipped.