San Francisco DA: Apple Told Me The Next Two iPhone Models Preceded Tim Cook
San Francisco district attorney George Gascón told the SF Examiner (via AppleInsider) that an Apple representative told him the next two generations of iPhones have already been developed and that Steve Jobs was involved in their development, saying "they preceded Tim Cook".
After Jobs passed away, it was reported that Apple had four years of product plans in the pipeline that Jobs had personally approved, matching nicely with the above claim.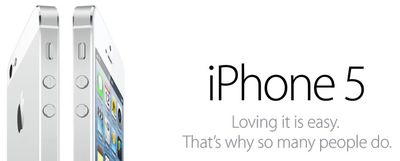 Gascón said he also spoke with the Apple representative, a government liaison named Michael Foulkes, about the possibility of a 'kill switch' in iOS devices that could permanently disable them if they were stolen. He said he was "underwhelmed" with the discussion, saying the Apple rep seems to be "trained in the art of doing a lot of talking and saying nothing."
Major U.S. carriers agreed last year to develop a database that would allow stolen mobile phones to be disabled and deny them voice and data service, but law enforcement officials would like to see phone makers on board with a similar service as well.