THX Sues Apple Over Alleged 'Narrow Profile Speaker' Patent Infringement
Bloomberg reports that THX, the sound innovation company that traces its origins to George Lucas and Lucasfilm 30 years ago, has filed suit against Apple in U.S. District Court over alleged infringement of a speaker patent by the iMac, iPhone and iPad product lines.
THX holds a 2008 patent for a speaker unit that can boost sound output and attach to computers or flat-screen televisions, according to a complaint filed yesterday in federal court in San Jose, California.
THX is claiming that the infringement has caused it "monetary damage and irreparable harm" and is seeking either an order to stop the alleged infringement and a reasonable royalty or damages to compensate THX for any lost profit.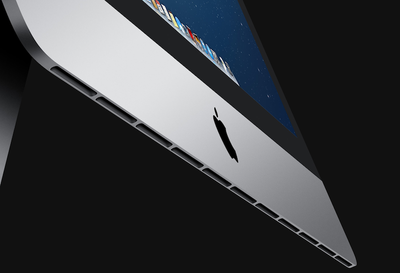 The sound company alleges that undisclosed iPad and iMac models, as well as the iPhone 4S and iPhone 5, are infringing upon the patent. As noted by AppleInsider, the device that most resembles THX's patent is the newly redesigned iMac, which features long channels that allow audio to be projected from the thin bottom edge of the machine.
There is of course still a chance for the two companies to reach a settlement, as the deadline for Apple to meet with THX and its counsel over initial disclosure is May 14, with initial disclosures due on June 7 and the initial case management conference a week later on June 14.
If the two sides do not agree on a settlement, Apple's arguments in court will likely hinge on disputing the patent's validity.
Notably, Tom Holman, creator of the original THX standard, joined Apple in mid-2011 to provide "technical direction" on the company's audio efforts.
THX also has a presence on Apple's App Store for iOS devices in the form of THX tune-up, an app released in January that allows users to calibrate televisions and surround sound systems.