Supply Chain Hints Suggest Retina iPad Mini Could Debut in Second Half of 2013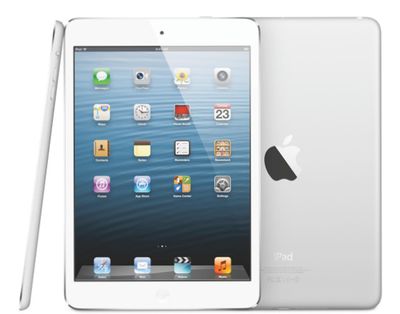 Paul Semenza, an analyst at market research firm DisplaySearch, tells CNET that an iPad mini with Retina display could debut in the third or fourth quarter of this year.
"We're seeing potential in the third quarter of panel production for a higher-resolution iPad Mini," DisplaySearch analyst Paul Semenza told CNET today.

"When would the Mini be available? Could be third quarter or fourth quarter," he said, adding that the speculation is DisplaySearch's best guess based on supply chain data.
Unsurprisingly, Semenza tells CNET that his data points to a resolution of 2048 x 1536 pixels for the Retina display iPad mini, giving it the same number of pixels as the full-size iPad but at a higher density of 324 pixels per inch. He goes on to note that it would be a challenge for Apple and its display partners to pair that kind of display with the current iPad mini chassis at just 7.2 mm thick, hinting that the company may need to increase the device's thickness somewhat as it did when the full-size iPad moved to a Retina display.
Semenza says that LG Display is the strongest candidate to make the display, but that AU Optronics, Sharp, and Japan Display are other possibilities. Japan Display currently produces the display for the iPhone 5, but Semenza says that the company is looking at getting into tablets.
DisplaySearch's report falls in line with what KGI Securities analyst Ming-Chi Kuo predicted in mid-January, and Kuo has been fairly accurate in the past with his Apple product predictions.
iMore's Rene Ritchie has also been relatively accurate, and he reports that Apple is set to debut the new iPad mini as soon as next month. Ritchie says, however, that a Retina display "doesn't sound imminent", suggesting that an April iPad mini would not contain the higher-resolution display. If Apple moves to a biannual release for its tablets, the company could announce an iPad mini in April and a new Retina iPad mini later this year, matching all three predictions.