iPad 5 Cases with Mini-Inspired Designs Begin Hitting Chinese Marketplaces
Following the leak of several "iPad 5" cases late last week supporting claims that the device will take some design cues from the iPad mini to become significantly narrower and slightly shorter than the current models, AppleBitch notes that these cases and a several others are now available for order through multiple distributors on Chinese e-marketplace Alibaba.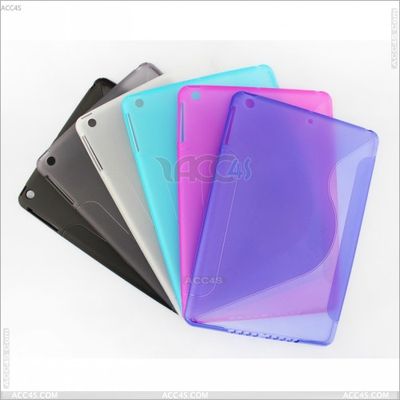 All of the cases contain holes in the bottom edge designed to accommodate a Lightning connector and speaker grilles on either side of the connector, as seen on the iPad mini. The current full-size iPad design contains a single speaker grille on wrapping from the bottom edge around to the back side of the device.
One case design shows an open left edge, presumably to accommodate a Smart Cover hinge.


The cases also appear to show an extra hole at the top center of the rear of the device, and it is unclear exactly feature of the redesigned iPad the hole is intended to accommodate. The hole was initially thought to be for a microphone, which is currently located along the top edge of the iPad, but a hole in that location appears to still be present on these new cases, leaving the "extra" hole on the rear unaccounted for.
Leaks from case makers have in the past proven accurate on a number of occasions, including with the iPad mini, although companies have sometimes been fooled as was seen with the tapered iPhone design back in 2011. But with rumors, rear shell photos, and now cases all consistently pointing toward an iPad mini-like design for the fifth-generation iPad, evidence for a significant overhaul of the full-size iPad is becoming stronger.