Apple Acknowledges iOS 6.1 Passcode Bug, Fix Coming in Future Software Update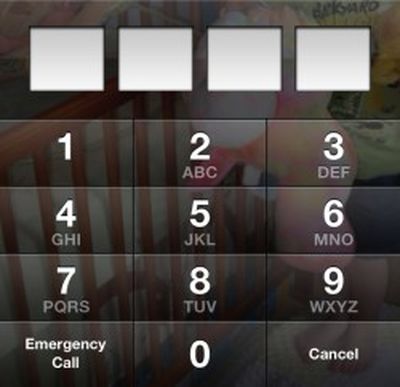 Following today's significant publicity surrounding a bug in iOS 6.1 that allows users to bypass the iPhone's passcode lock to access the device's phone functions and contacts, Apple has issued a brief statement to AllThingsD acknowledging the issue and promising a fix for it.
Reached for comment, Apple said it is hard at work on a fix. "Apple takes user security very seriously" spokeswoman Trudy Muller told AllThingsD. "We are aware of this issue, and will deliver a fix in a future software update."
The company did not provide a timeframe for the fix.
Apple issued a first developer beta of iOS 6.1.1 last week, but then delivered a public iOS 6.1.1 release only for the iPhone 4S earlier this week. We suspect that Apple rushed out the iPhone 4S bug fix update and that the original iOS 6.1.1 in developer testing will become iOS 6.1.2 as it proceeds through the development and testing process.
It seems reasonable to assume that Apple will have enough time to fold a fix for the passcode issue into this next release, but it is unknown when that update will be made available to the public.