Xbox Founding Engineer Says Apple TV Could Destroy Console Gaming with Third-Party Apps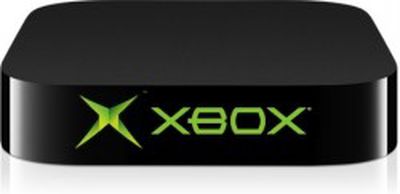 Earlier this month, we highlighted some comments from Valve founder Gabe Newell noting his view that Apple had the potential to take over the traditional gaming market by leveraging its existing ecosystem to deliver a "dumbed down living room platform" more quickly and efficiently than others can transition from the console to streaming via PC as Newell believes is the future.
Nat Brown, one of the first engineers to join the Xbox project back in 1999, has now published a blog post offering similar thoughts in noting the Microsoft is missing out on a major opportunity by not opening up that platform to small developers, an issue that Apple could easily exploit to gain tremendous momentum in the home gaming market.
Why can't I write a game for xBox tomorrow using $100 worth of tools and my existing Windows laptop and test it on my home xBox or at my friends' houses? Why can't I then distribute it digitally in a decent online store, give up a 30% cut and strike it rich if it's a great game, like I can for Android, for iPhone, or for iPad?
Brown notes that the terms of the Xbox developer program are so onerous that it is essentially impossible for an independent developer to succeed on the platform.
Brown also believes that the user experience on the Xbox platform leaves much to be desired, with Apple's emphasis on simplicity giving it an advantage with users.
Apple, if it chooses to do so, will simply kill Playstation, Wii-U and xBox by introducing an open 30%-cut app/game ecosystem for Apple-TV. I already make a lot of money on iOS – I will be the first to write apps for Apple-TV when I can, and I know I'll make money. I would for xBox if I could and I knew I would make money. Maybe a "console-capable" Apple-TV isn't $99, maybe it's $199, and add another $79 for a controller. The current numbers already say a lot, even with Apple-TV not already an open console: 5.3M sold units in 2012, 90% year-over-year growth — vs. xBox 360 — about 9M units in 2012, 60% YoY decline.
Just today, Jefferies analyst Peter Misek claimed that Apple will be holding a TV-related special event next month, speculating that the company could announce developer tools for the Apple TV platform to set the stage for a full television set product later this year.