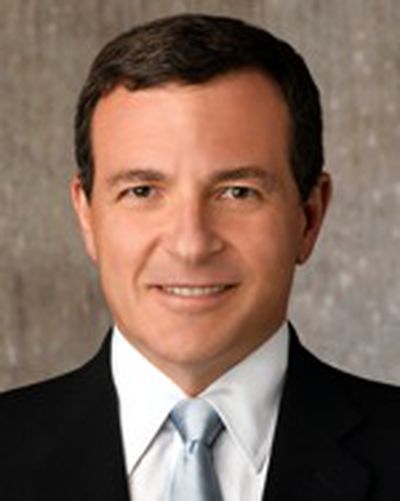 Today at the Hollywood Radio and Television Panel, Disney CEO and Apple board of directors member Bob Iger discussed his relationship with Steve Jobs, according to The Wrap.
Jobs became Disney's largest shareholder after he sold Pixar to Disney for $7.4 billion, which also set the stage for Disney's acquisitions of Marvel and Lucasfilm later on. Iger recalled that the deal almost never happened because of Jobs' disagreements with previous Disney CEO Michael Eisner. When Iger took over, one of the first things he did was call Jobs.
"I don't even remember it being totally premeditated," Iger said. "I just decided to call my parents and my grown daughters in New York and a couple of good friends and Steve."
He asked Jobs if their relationship could be salvaged, but Jobs responded that he felt that Iger was just more of the same, although he agreed to talk anyway. The rest is history as Pixar was sold to Disney and Iger and Jobs' relationship, and by extension Disney and Apple's relationship, improved.
Iger said Jobs was "relentlessly" honest and that he would call Jobs on Saturday nights to find out if the latest Disney movies "sucked." Iger went on to say that Jobs' directness was infectious and that he told Jobs how much Disney needed Pixar to improve its animation offerings. He later learned, after reading Walter Isaacson's biography of Jobs, that Jobs had been impressed by Iger's honesty.
Jobs has had a major impact in the world of animation as well as Disney and Pixar's fortunes. In November, Pixar named its main building after Jobs.