Samsung Teases New TV with 'Unprecedented' Shape and Design for CES 2013
CES 2013 promises to be very television-centric this year, with Samsung teasing a mystery TV product after reports that Intel will be be launching a set top box and cable TV service at the trade show.
The strong TV-focus of CES 2013 comes amidst persistent rumors that Apple is testing the waters with its own full-sized television.
Samsung recently released a new pre-CES teaser video and image of an HDTV.
On the company's blog, there is a picture of a portrait-shaped TV that is taller than it is wide. The television is depicted against an uninterrupted snowy background, possibly suggesting that the display is translucent. "A true innovation of TV design is coming up with an unprecedented new TV shape and timeless gallery design," reads the caption.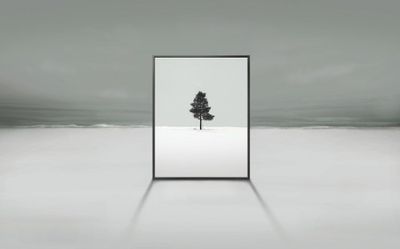 The image is accompanied by a video that was recently added to Samsung's YouTube page. In the video, an array of standard 16:9 televisions are depicted, both flatscreen and CRT, before Samsung's new television is displayed, hidden behind a white sheet. A description accompanying the video again boasts of an innovative design.

"As Samsung prepares to unveil a new TV at CES that is unlike anything the world has ever seen, all the other TVs are rushing to see the new TV."
Samsung often reveals prototype products at CES, last year debuting its "Smart Window" technology, which featured a touch-controlled interface atop transparent glass. Samsung could be unveiling a similar product this year.
Multiple reports have
suggested
that Apple is exploring this market as well, though it is not clear when Apple will introduce its own television product. Apple does not attend CES and will not be making any official announcements at the trade show.
CES will begin on January 8 and last until January 11, 2013.